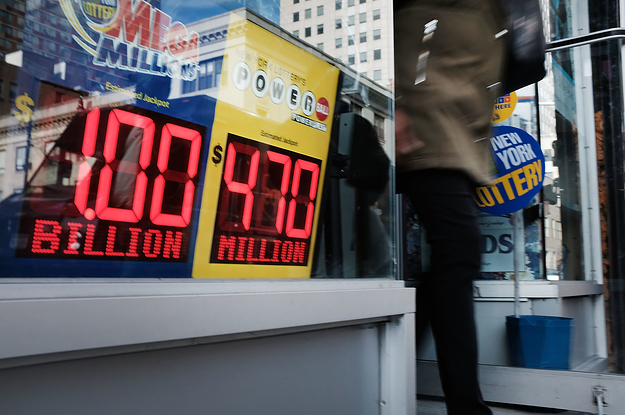 The winning numbers were drawn Friday night in the $1 billion Mega Millions lottery jackpot, the largest grand prize in Mega Millions history and the second largest in US lottery history.
The winning numbers are: 65 53 23 15 70. Mega Ball: 7.
It was not immediately known if anyone snagged the jackpot.
People all over the country lined up Friday to purchase tickets at supermarkets, gas stations, and convenience stores for a shot at the big prize.
"That's the winning ticket, and if I do win, this is the last time you will ever see me in Penn Station. Thank you and have a good day," one lottery player, Phil Sparacino, told The Associated Press in New York.
The last Mega Millions grand prize was won was on July 24, when 11 coworkers in California split a $543 million jackpot.
"This is truly uncharted territory, and it's exciting to see people across the country buying their tickets and joining in the fun," Gordon Medenica, Mega Millions Lead Director and the Director of Maryland Lottery and Gaming, said in a statement.
The odds of winning the Mega Millions grand prize is 1 in 302,575,350. In case you were wondering, the odds of being struck by lightning in your lifetime are 1 in 14,600. So, you totally have a shot!