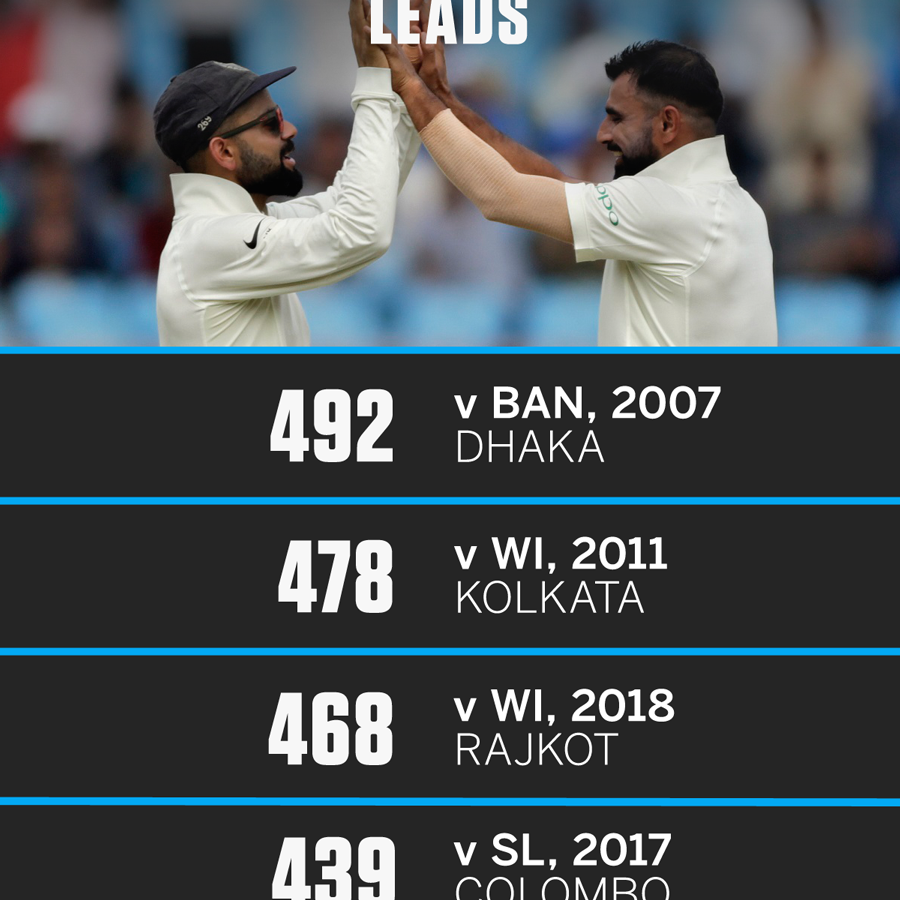 468- India's lead in the first innings against West Indies in Rajkot was their third biggest in Tests. Their biggest first-innings lead was 492 against Bangladesh in Dhaka in 2007. The second biggest was also against West Indies – 478 at Eden Gardens in 2011-12.
2- Number of first-innings deficits bigger than the 468 runs in this Test for West Indies. Their biggest deficit was 563 against England in a timeless Test in Kingston in 1930. Overall, the 468-run deficit is the 13th biggest for any team in Test cricket.
5- Number of times India have enforced a follow-on since 2016, the most among all teams. They have done it twice against West Indies and Sri Lanka, and once against Afghanistan. England and South Africa have enforced follow-ons three times in this period, and Pakistan once. No other team has enforced a follow-on.
190- West Indies' average total in their last five Test innings in India. Their totals have been 234, 168, 182, 187 and 181. Their average runs per wicket is second lowest – after South Africa – among all visiting teams to have played more than one Test in India in the last five years.
35- Runs scored by West Indies' top-five batsmen in their first innings, their lowest in an innings against India. None of their top five batsmen passed 20 in this innings.