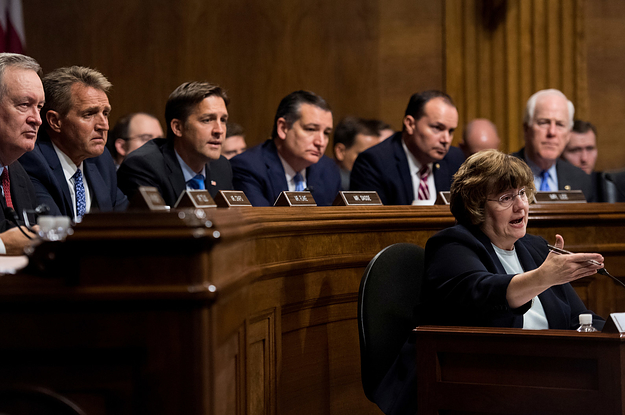 Christine Blasey Ford testified against Brett Kavanaugh in the Senate on Thursday, saying the Supreme Court nominee sexually assaulted her when the two were in high school together in the 1980s — something he strongly denied.
While Democrats asked their own questions of Ford, the all-male Republican members of the committee hired Arizona prosecutor Rachel Mitchell to ask their questions.
When Majority Leader Sen. Mitch McConnell first announced Mitchell's role in Ford's testimony, he called her a "female assistant."
"We have hired a female assistant to go on staff and to ask these questions in a respectful and professional way," he said. "We want this hearing to be handled very professionally, not a political sideshow like you saw put on by the Democrats when they were questioning Judge Kavanaugh."
A lot of people shared photos of the view from Ford's seat as she testified, which consisted of all the white Republican men she was seeing.